How We Build Your Doors
Your wood doors are made exactly to your custom design and specification.  Here is the general process we follow to hand craft your perfect doors.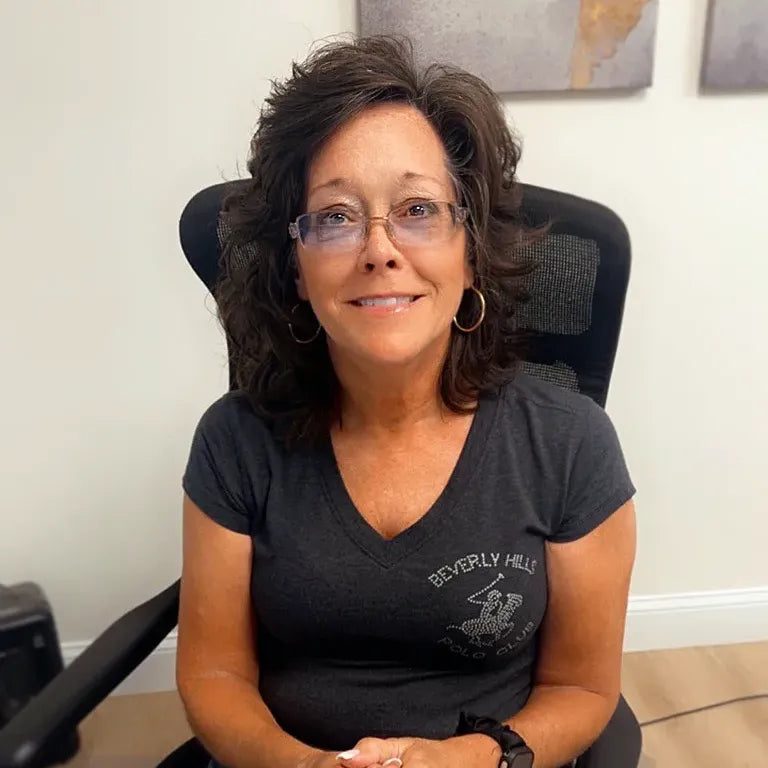 1. Place Your Order
You will work with one of our Sales and Design Specialists to finalize the exact design, options and finish for your new doors. Once your payment has been processed, we will create a Shop Drawing of all of the features and exact measurements of your order, then send it to you for approval.
You must verify that all of the rough opening and door measurements are correct before signing off on your Shop Drawing.
Once you approve your Shop Drawing, your order will be put into the production queue.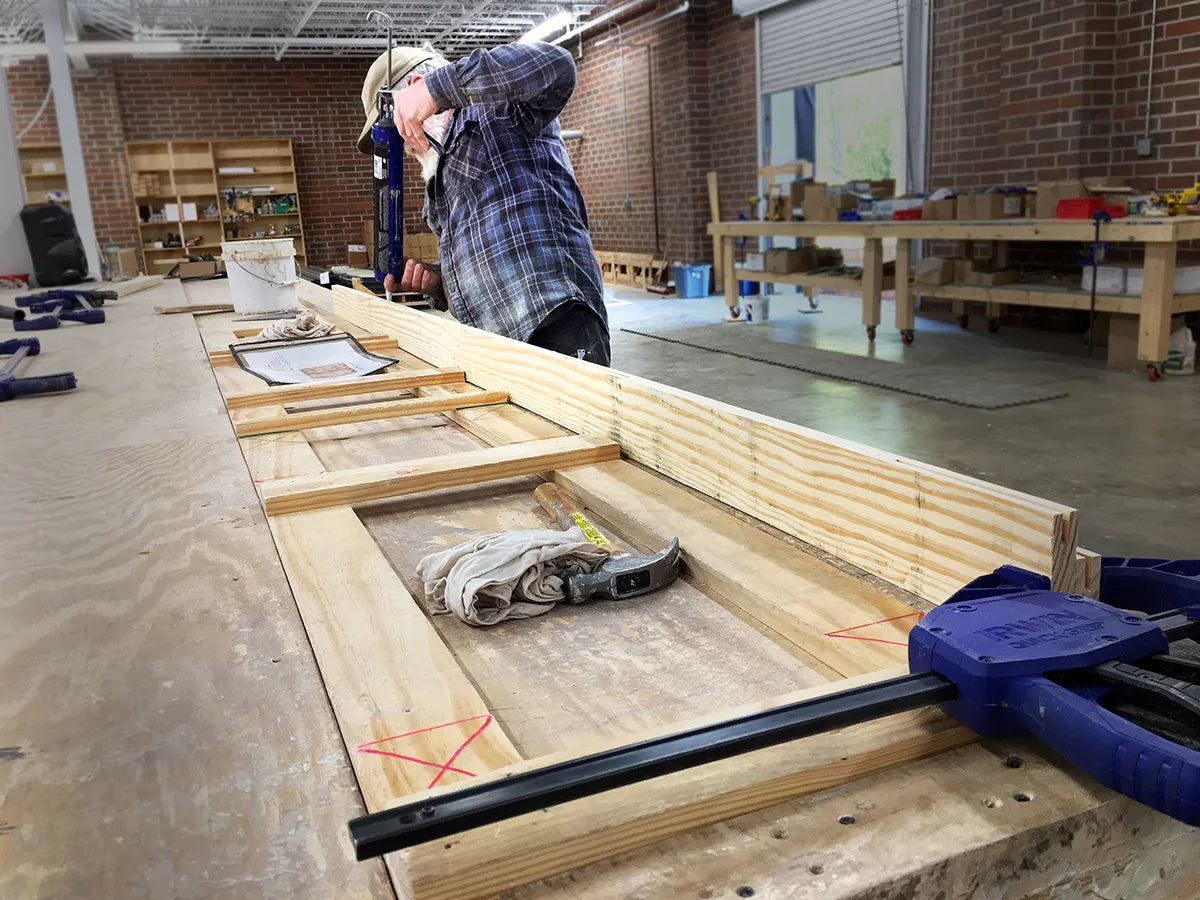 2. Framing
Using an Overhead roll-up door as an example, we start by making four individual frames using number one Pine with a shiplap joint between each panel.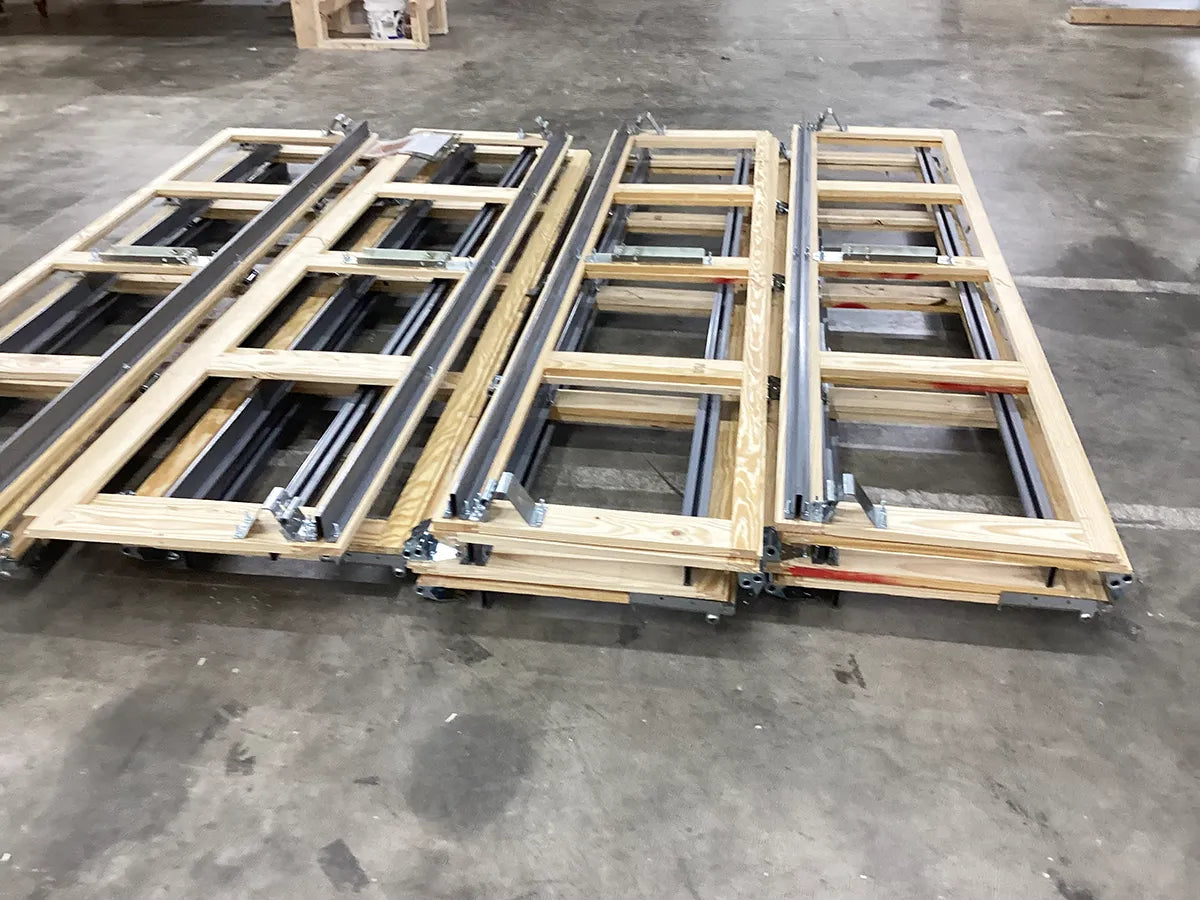 3. Functional Hardware
Then we attach all the steel struts, hinges and other hardware to the back of each panel with carriage bolts.
4. Filler Panels
Next we build the filler panels using 1x6 tongue and groove Cedar with glue and screws. All standard doors are made of #2 Knotty Western Red Cedar.
Other wood species are available upon request, like 85% knot free Cedar, Clear Cedar, Alder, Cyprus, Douglas Fir, Mahogany and marine grade plywood.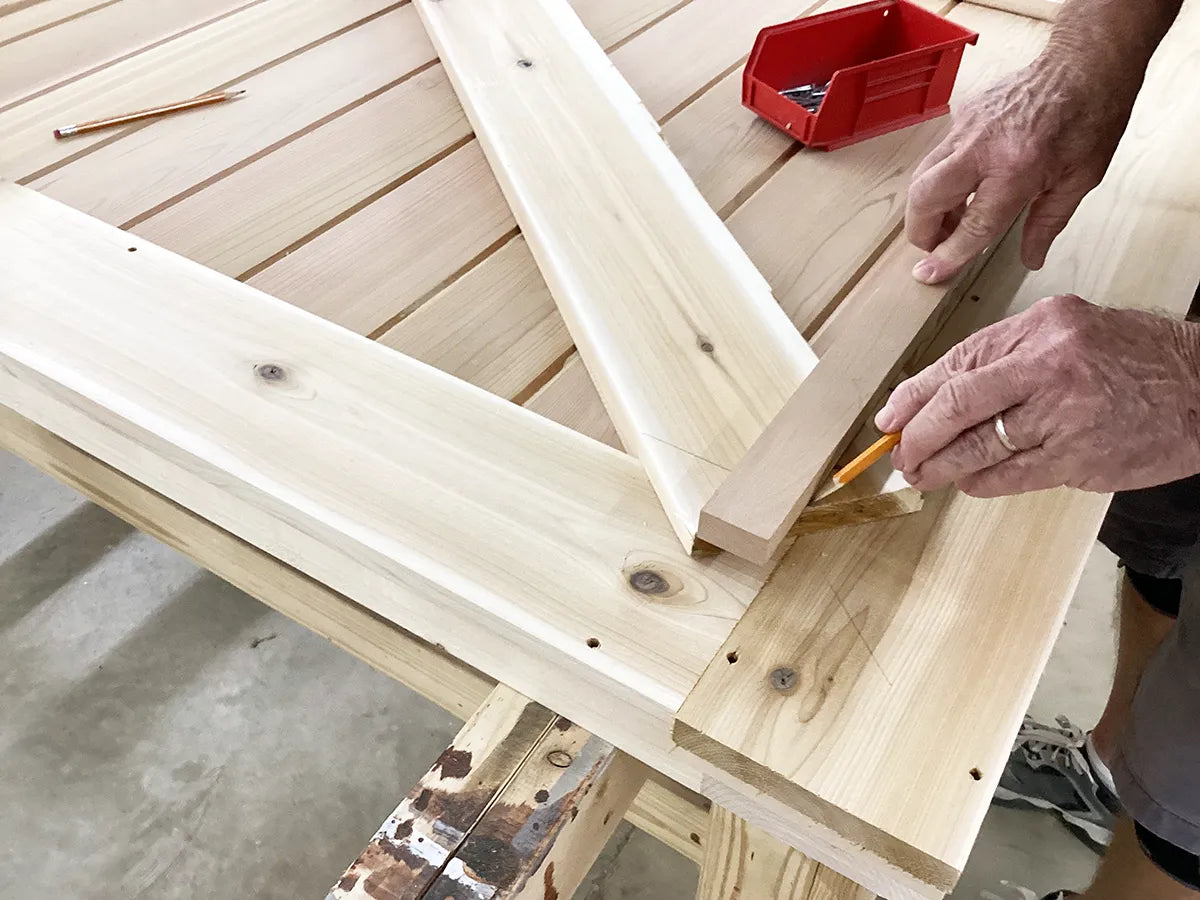 5. Trim Boards
Then we add 1x6 Cedar trim boards to make the correct design patterns.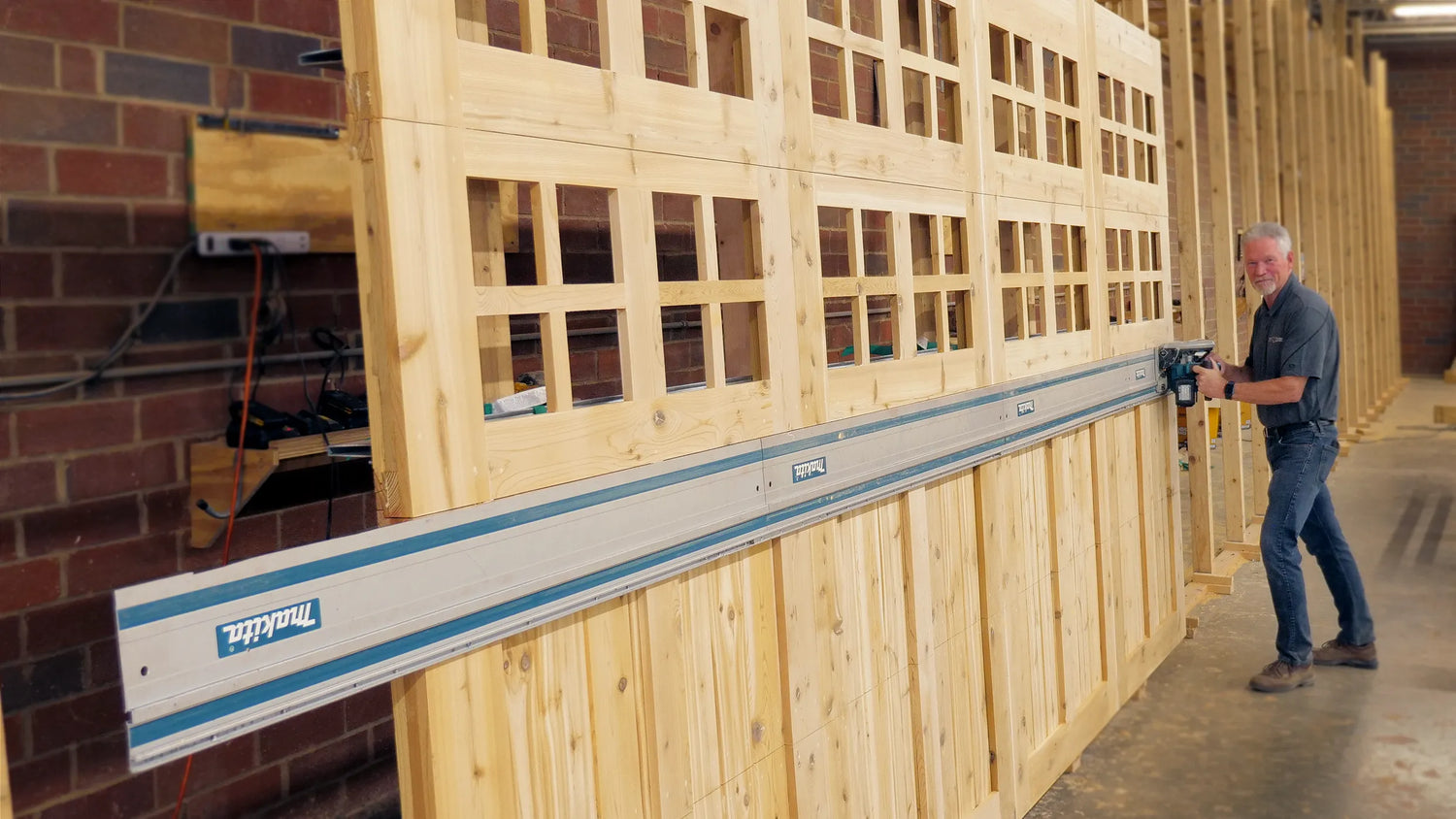 6. Sanding and Cutting
After sanding we cut the door back down to the correct number of panels needed using a track saw.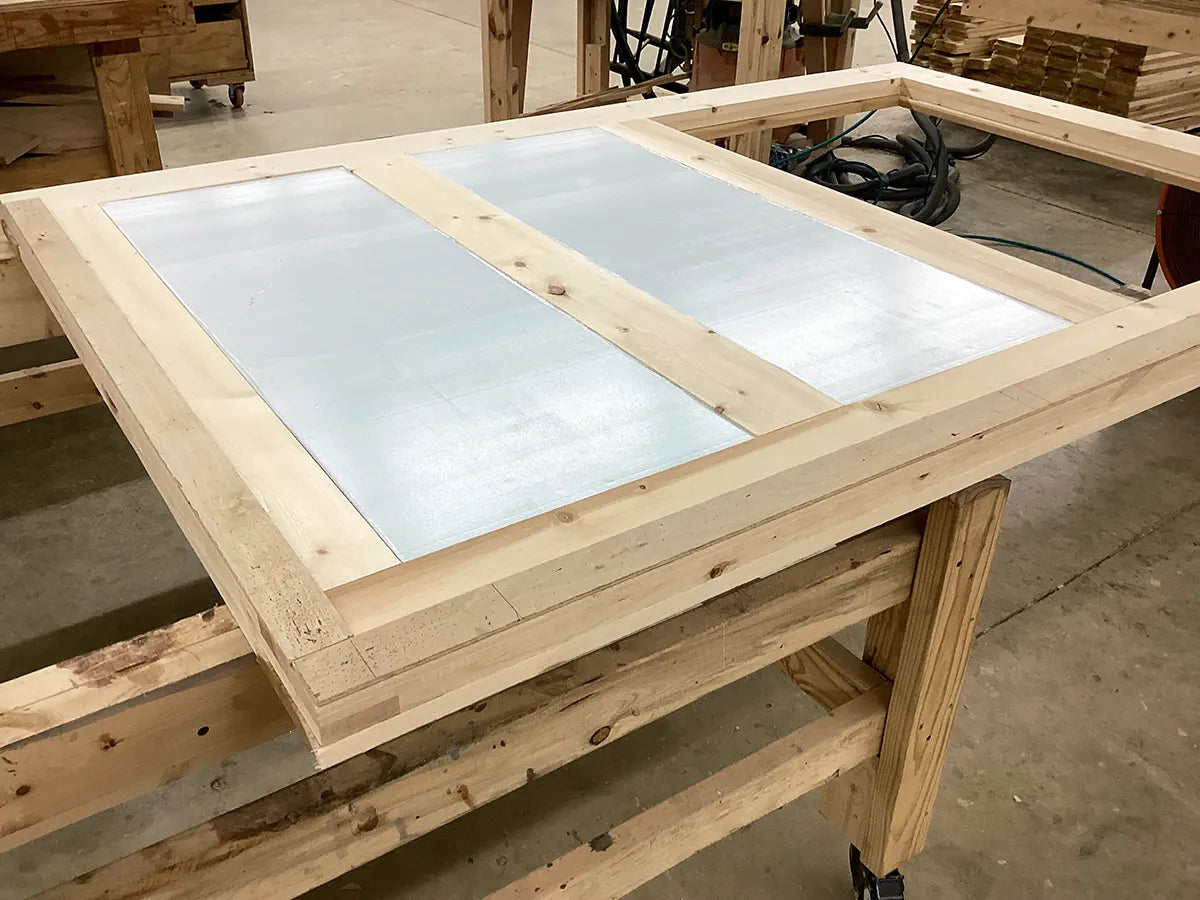 7. Windows and Insulation
If your order includes insulation, we will add it to the back of the panels and cover it with 1/4'' plywood so it looks clean and neat from the back.
Here we also build the mullions for any windows.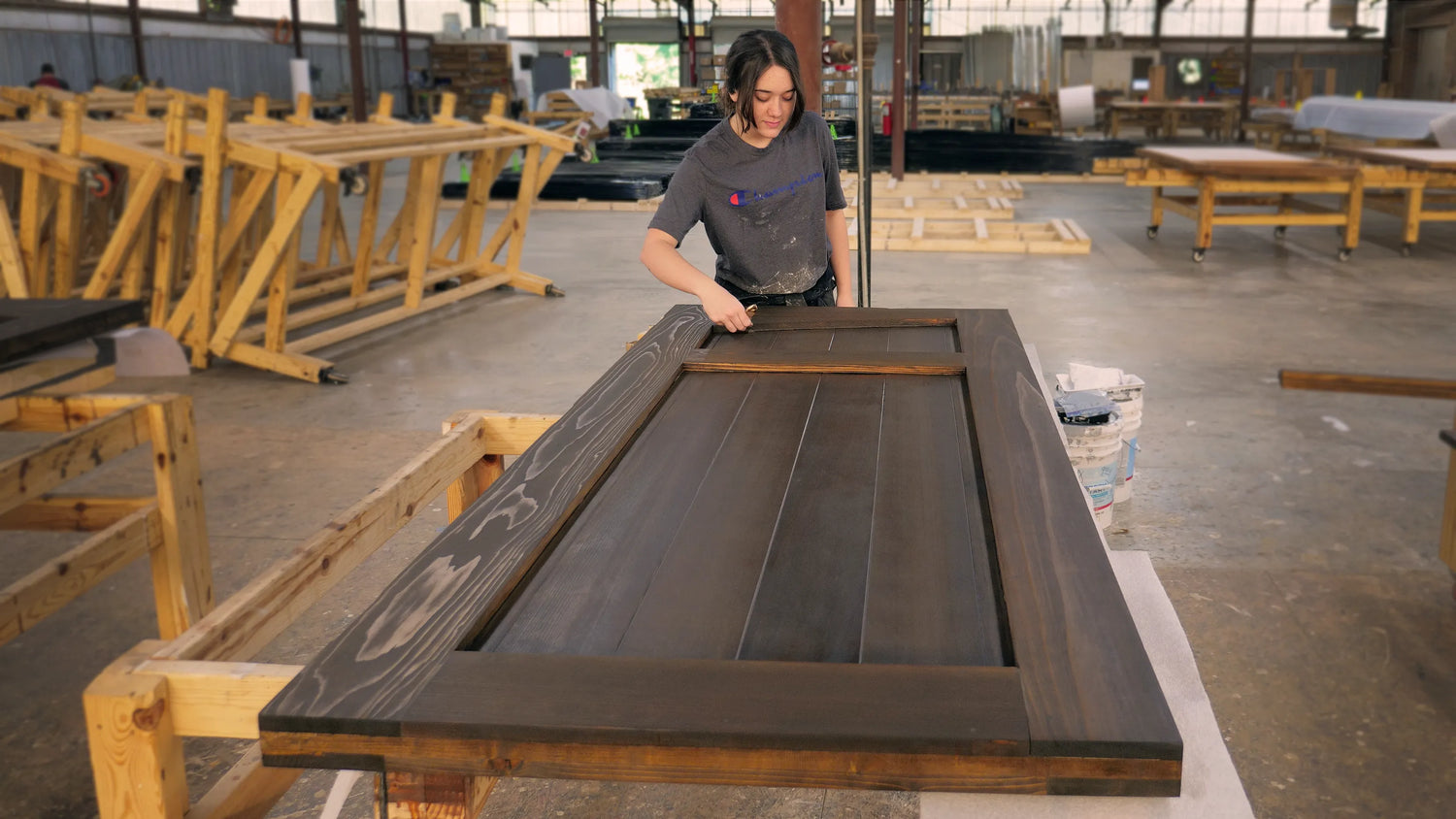 8. Final Stain and Finish
The last step is to hand stain each panel of your doors then cure it under heat lamps.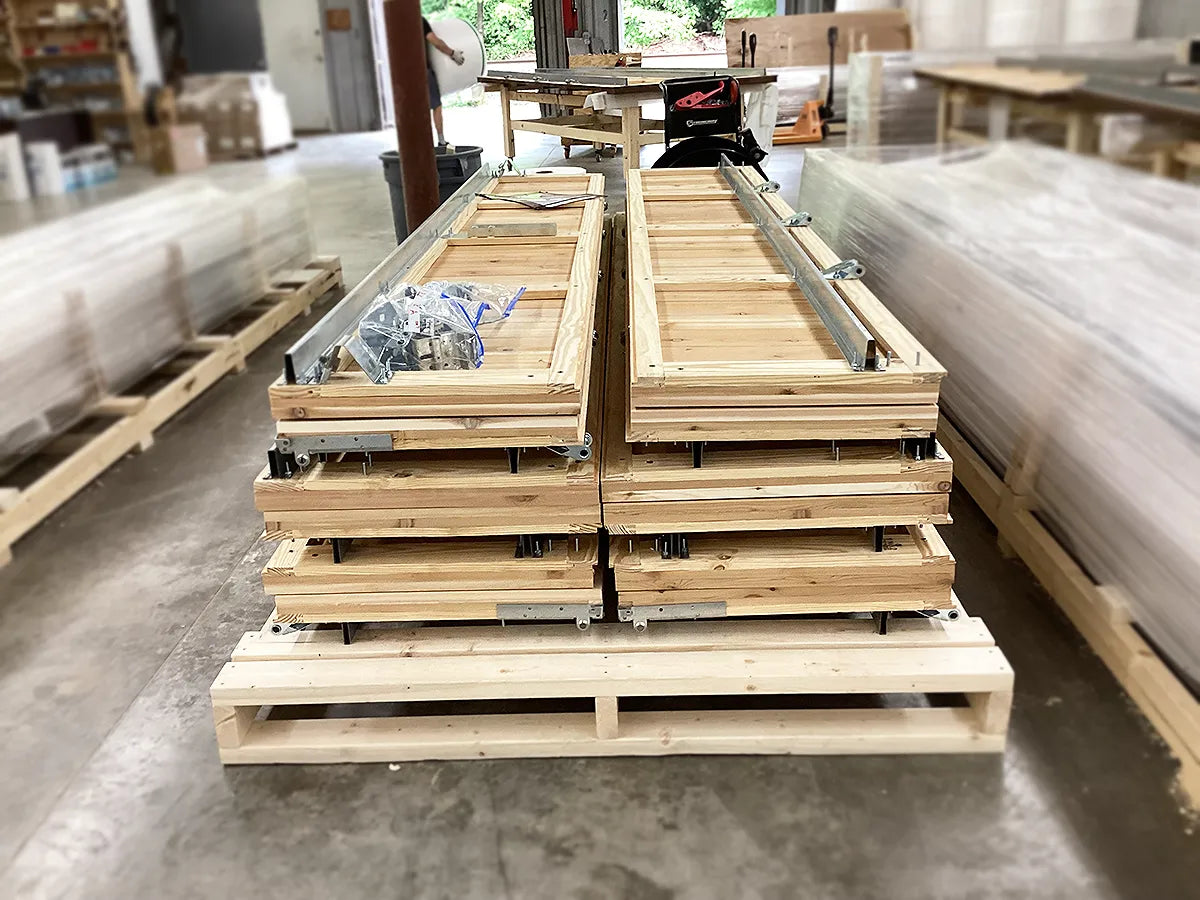 9. Crating and Shipping
We take great care to ensure your doors arrive in perfect condition.
We will make a custom pallet for your door order and ship it on an 18-wheeler via LTL freight. 

Once your door arrives at your local delivery hub they will call you to schedule a delivery time. They will deliver the door in a box truck so they can get through your neighborhood. They will put the pallet on the ground with a lift gate.

The doors are large, and the pallet is very heavy, but each individual panel is manageable for two people. Each panel is about 100 pounds with two metal struts that make it easy to slide each panel off the back of the truck.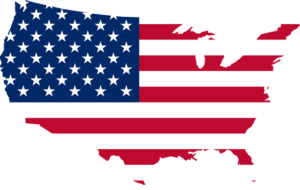 Nationwide Shipping
Wherever you are in the continental United States, we'll ship your new custom garage door directly to your home or jobsite.